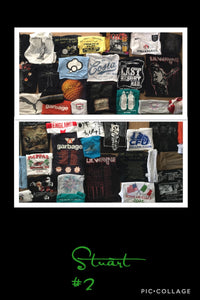 A tshirt quilt is a great way to recycle your collection of tees into a functional quilt.  The planning process takes the longest, the sewing is the quickest, at least for me it is.  The first step is gathering your tees.  Most people know exactly what they want in their tshirt quilt.  For those who don't, just put everything in a box and ship it to us.  We'll sort out your tees, email a preview and give several options to choose from.  Any unused tees will be returned or recycled in our Give Back Program.  Getting started could take months,...
---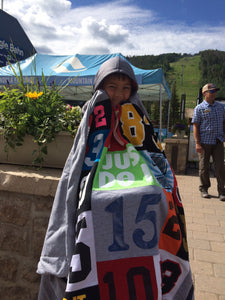 Recycle, Go Green, Repurpose... it's a universal mission to save Earth.  Here at My Tee Quilt we are doing our small part in doing the same.  We take your old clothes (mainly t-shirts) and turn them into a quilt/blanket.  In doing this we still accumulate a lot of scraps and unused prints from tshirts.  Recycling being our main goal, it is difficult to send useful pieces to the landfill.  My Tee Quilt started turning them into small quilts to be given away to those in need.  If you know of someone who could use a warm blanket to cuddle up...
---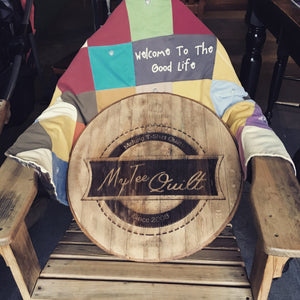 My family consists of Growers & Makers.  I arrived in America when I was only 3 years old after the fall of Vietnam. We were a very young family of six ranging from 2 to 8 years old and Mom at 7 months pregnant. My parents did not speak English and we are a foreign race that was not familiar to the people of Minnesota where we settled. My parents had to use their skills to succeed after being reluctantly accepted to a new society. Dad was skillful in carpentry and mom was a seamstress (a very common skill for women...
---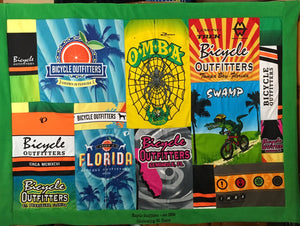 One of the most frequently asked question is "Does it have to be tshirts?"  No, it does not have to be only tshirts.  Your quilt can be made with any type of clothing (shirts, pants, jeans, scarves, receiving blankets, baseball caps, etc), _fabric (DriFit, football/hockey  Jersey, denim, sweatshirt,  corduroy, cotton, satin, polyester, etc.).  Some fabrics are more difficult to sew, so I'll have to get creative.  Logos on Baseball caps will be cut and sewn on like patches.  If you're still not sure about a special garment, please contact me.  Any unused items will be returned with your finished quilt.
---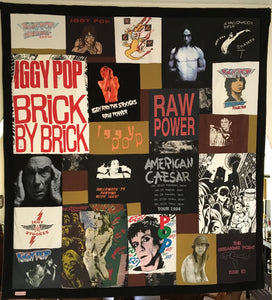 Shipping your favorite tshirts that you have been collecting for the past 10-20 years could be a scary task.  You want to be assured that your precious collection will be safe and you're having second thoughts of shipping them away to be cut up.  Look at it this way instead.  Is it more functional stuffed in your closet?  When was the last time you've seen or worn that U2 concert tee?  Wouldn't it be better to give it a new life? A new purpose?  Everyone I've made a tshirt quilt for says it is the most used item in the house and its...